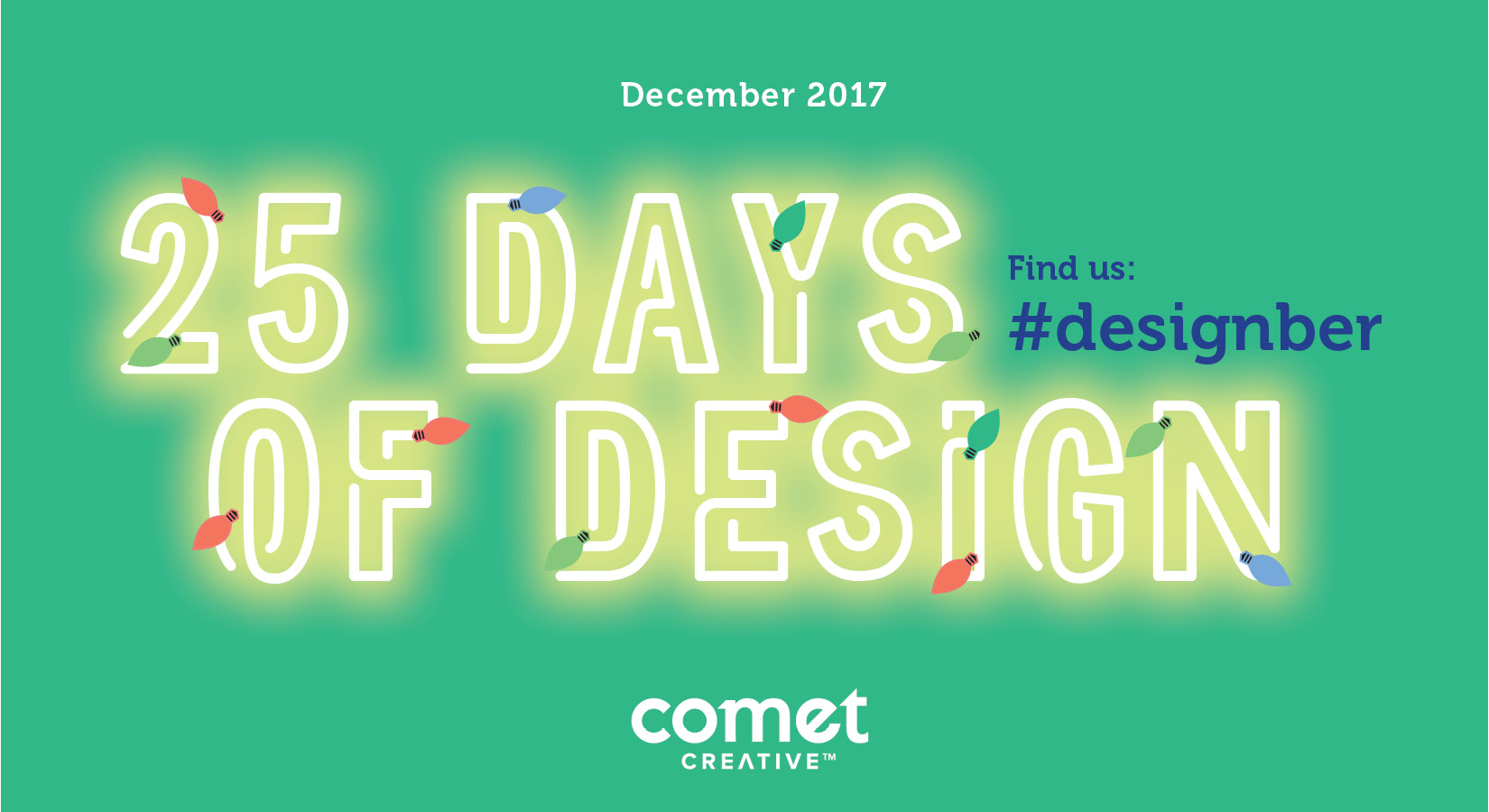 Designber Update: Here are last week's illustrations celebrating 25 days of design! Check back each week for more.
Happy #Designber!
This season at Comet Creative we have decided to celebrate the holidays (ho ho ho) with 25 days of design! Our staff is creating an original poster every day for the rest of the month until New Year's Eve.
Follow our progress as we reveal each poster on Facebook or Twitter throughout December. You will receive a special gift to kick off 2018!
(There may be a hidden message that will be slowly revealed with each upload… feel free to post or tweet your guesses!)