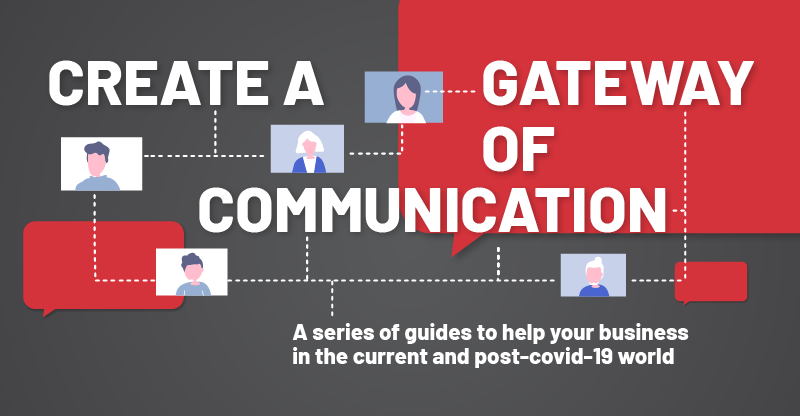 During this time of shelter-at-home, for many professional services companies it's business as usual.
But is it? Schools are closed and parents are helping more than ever with homework and keeping their families engaged. We're all cooking more, working in our gardens and cleaning out our garages. We're struggling to get our exercise, always a chore for me even when my yoga studio is open.
Plus, keeping our employees, family members and ourselves safe from this highly contagious and often lethal virus creates additional stress.
So how do you keep both ourselves and our employees motivated, while maintaining cohesive teams to deliver your brand experience that your clients have come to expect? Down the road, we will begin to reintegrate into more familiar ways, but for this moment in time, I have suggestions and resources to help bridge the gap within your teams until we move forward to the new normal.
Lead More Effectively Through Empowerment
Empowering employees is a benchmark that impacts clients and teams in positive ways.
1) Genuine empowerment requires leaders to be involved, to serve, to coach and mentor.
Leaders must also guide and inspire. This means that through adopting frequent and clear communications with employees and clients, trust is built and individuals are held accountable.
Conduct stand-up meetings every morning to keep everyone informed about deadlines, and schedules, determining who needs help through problem-solving.
Host virtual coffee breaks or lunches. This helps leaders better know what stumbling blocks, if any, their employees may be facing.
Tool Tip: At Comet Creative we use a number of cloud-based communication tools: Slack, Zoom, Go-to-Meeting, Asana and Office 365 to stay connected and keep projects on track.
2) Provide clear rules for decision making.
Define in-scope versus out-of-scope decisions.
Clearly communicate who makes which decisions.
Communicate the specific criteria for when decisions must be fast-tracked for approval.
3) Establish clear roles.
Assign one person the authority to decide.
Provide an environment in which others can chime in with their opinions and give a varied perspective of the situation.
Tool Tip: Zoom and other cloud-based meeting software allows you to record a meeting to refer to later should confusion arise. Screen sharing is also a powerful communication tool to avoid miscommunication and clarification.
4) Don't be a complicit manager.
"Avoid escalation in the guise of advice-seeking." Instead give options, ask questions, discuss how to make good decisions. Give highlights of the facts and offer considerations in an unbiased way. When decisions are delegated to a specific team, and they disagree, allow the assigned decision maker to make the call.
Managers should not interfere with decisions, unless not everyone with input is in unanimous agreement.
5) Review skills.
Build on internal and external capabilities. Learn how to have difficult conversations when expectations are not being met.
Have a full understanding and address root causes.
Action item: Make sure staff have the tools they need. Backup files while individuals are working remotely. Offer training to more junior staff. Assign a mentor that they check in with once a week. Have them set goals with follow-up.
6) Address your culture.
Review the company's values with everyone. It's easy for employees to drift off and form their own culture while working from home.
Remind staff of compay's positioning and vision. Don't lose sight of the big picture.
7) Leadership collaboration.
When the company has several owners, it's vital to talk about the challenges everyone is facing. Each principal may have solutions that will help the company as a whole.
Today more than ever in this fluctuating business atmosphere, communicating with your staff and empowering them to make good decisions will ensure a positive brand experience for your customers. I'm especially grateful to all of our clients who continue to trust us to do the work we do. Our main purpose is to help you make those deeper connections with your customers. Be well.
Helpful Resources
These resources give specific advice for architecure and engineering firms as well as information for other leaders within a company.