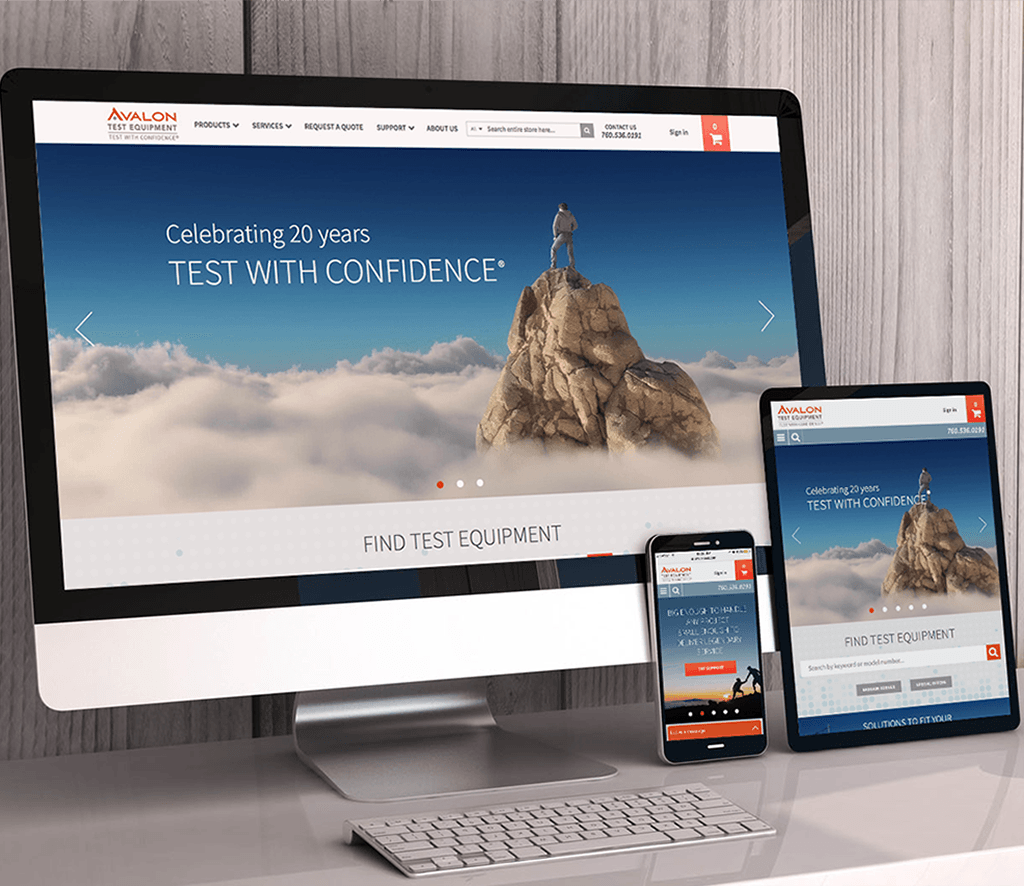 Avalon Test Equipment
BRANDING, E-COMMERCE STRATEGY, WEBSITE, IDENTITY,  CONTENT DEVELOPMENT, TRADESHOW GRAPHICS
Following the successful growth Avalon experienced after the launch of their e-commerce site we created three years ago, Avalon needed to market several new services and refresh their visual brand. We designed an e-commerce function for users to instantly sign up for training classes and to inquire about Avalon's state-of-the-art compliance test lab. We strengthened their brand with conceptual photography relating to their customer-centric culture and a clear, friendly voice.
Project Outcomes | ROI
E-commerce site increased sales, rentals, and training classes; visitors up 91%; overall revenue growth increase to 36%.
BRANDING




HOME PAGE

TELECOM PAGE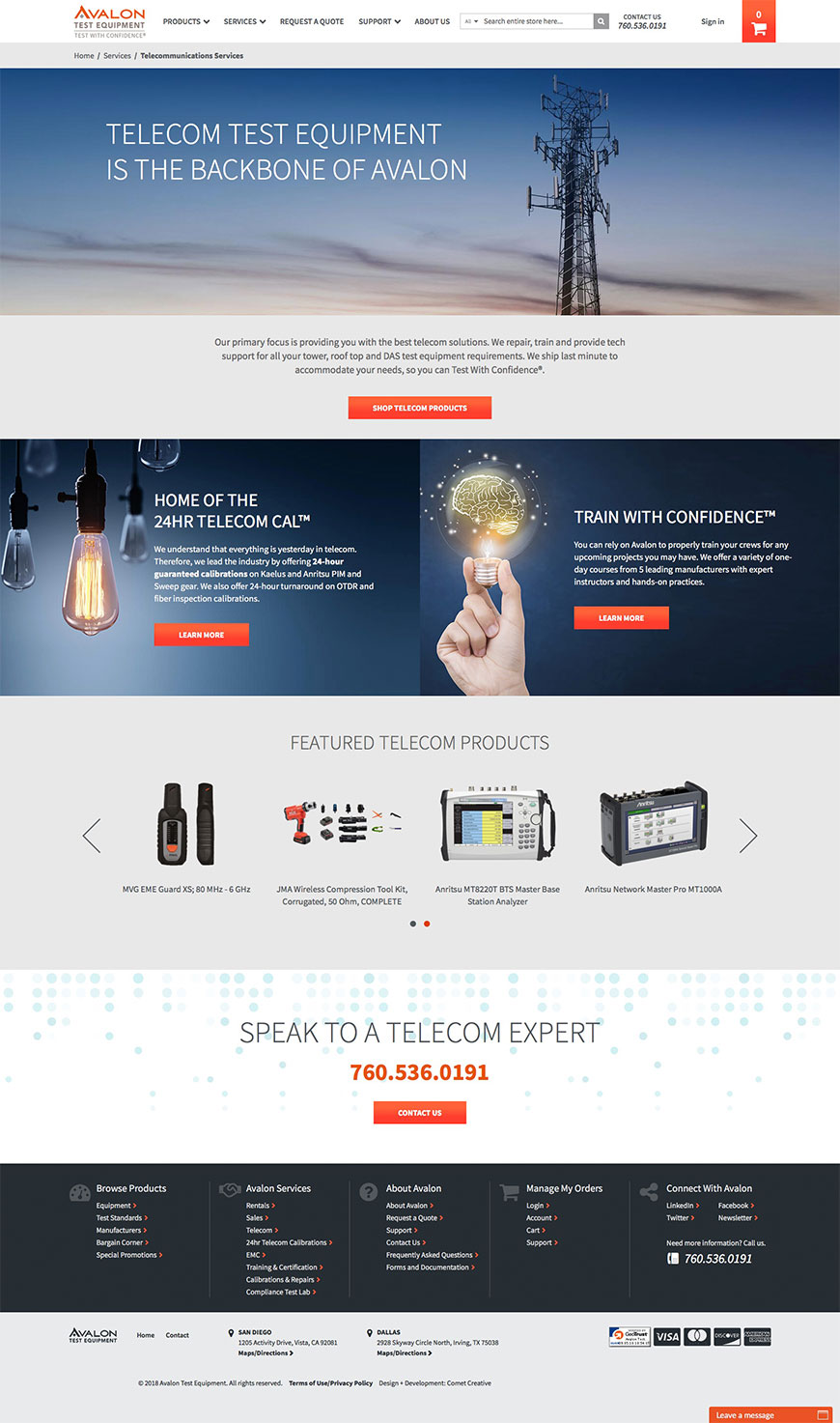 MOBILE RESPONSIVE DEVELOPMENT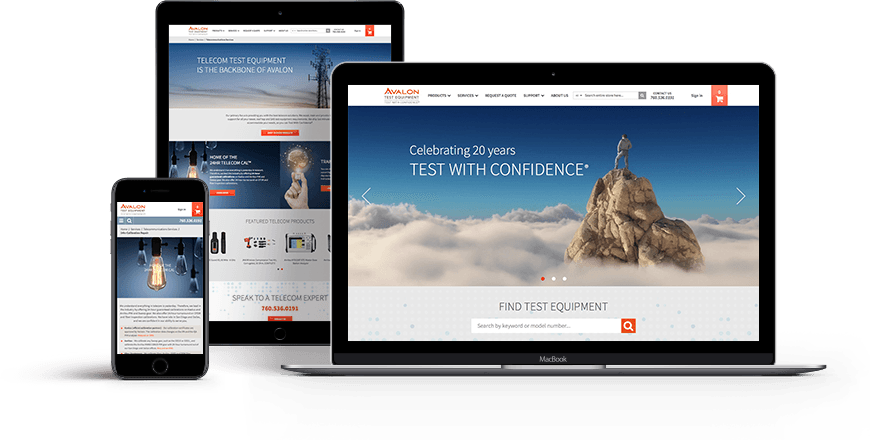 "Great design was a must, but it was the attention from Comet Creative which earned them a gold star. They listened to our needs and delivered beyond measure. I could not be more thrilled with our new brand, but more importantly the perfect implementation of our new sales strategy."Michael McIlhon
Vice President of Sales
E-COMMERCE PRODUCT & EVENT PAGES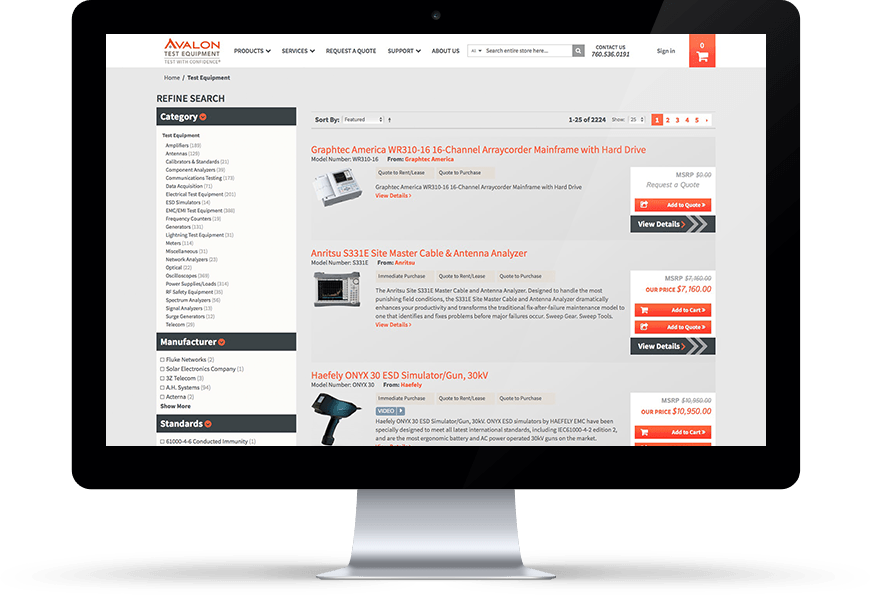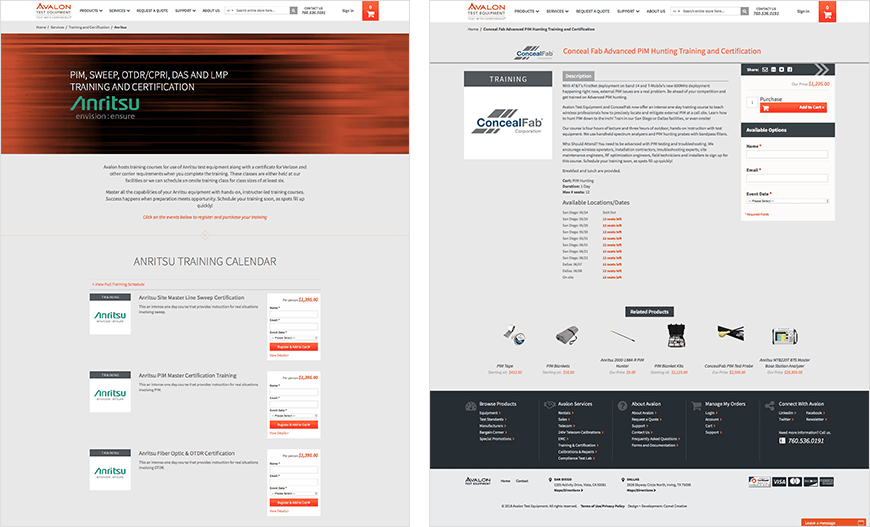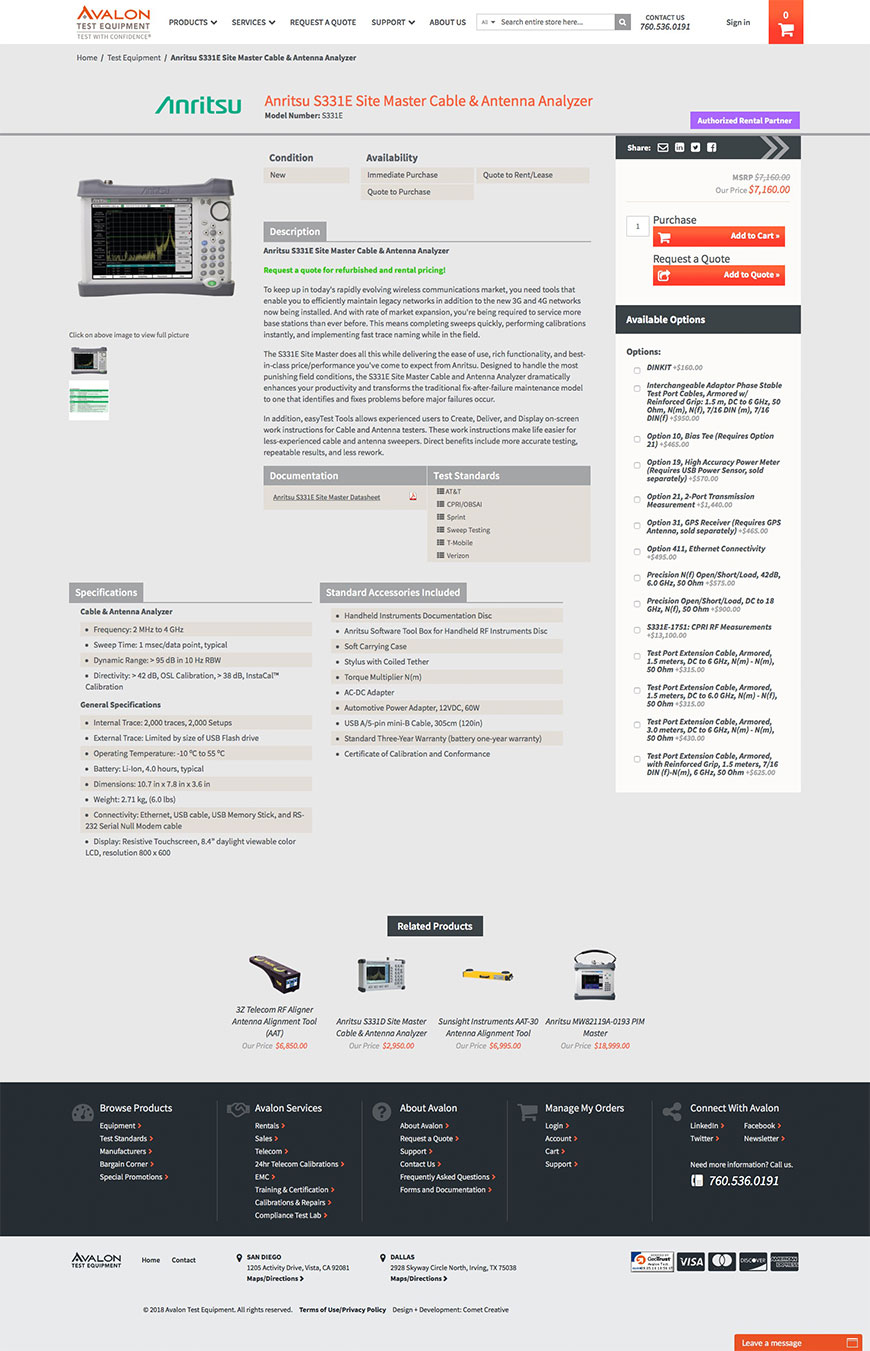 SECONDARY CONTENT PAGES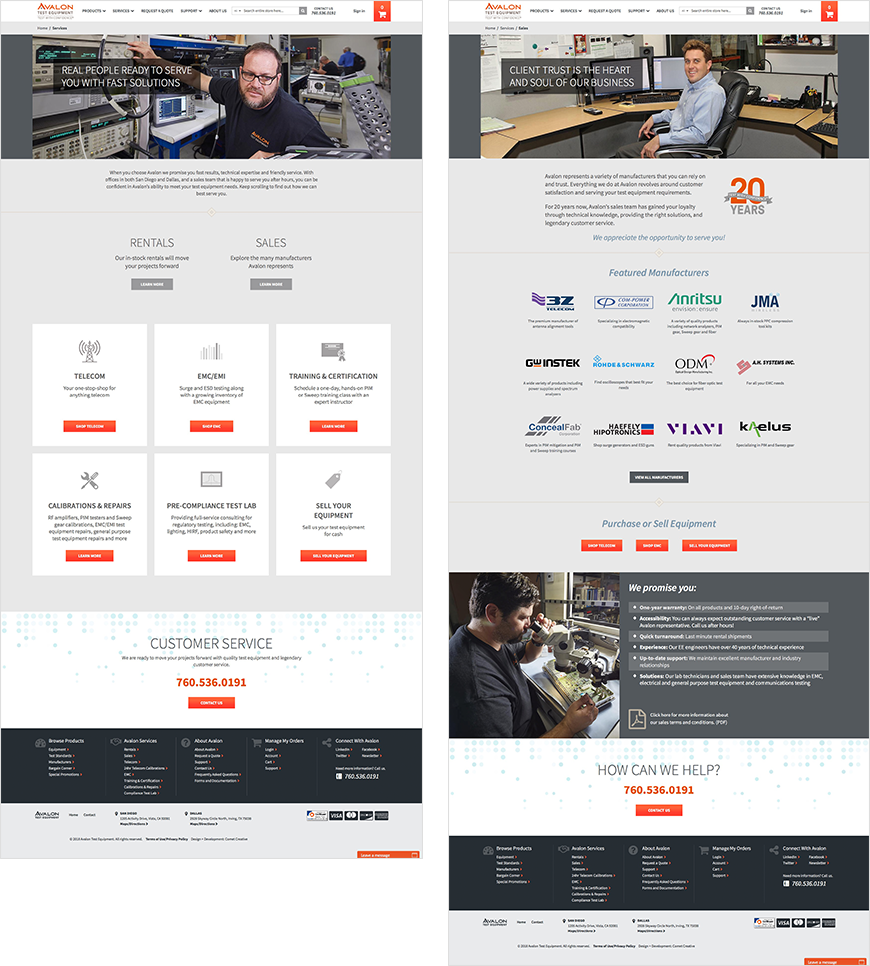 WIREFRAMES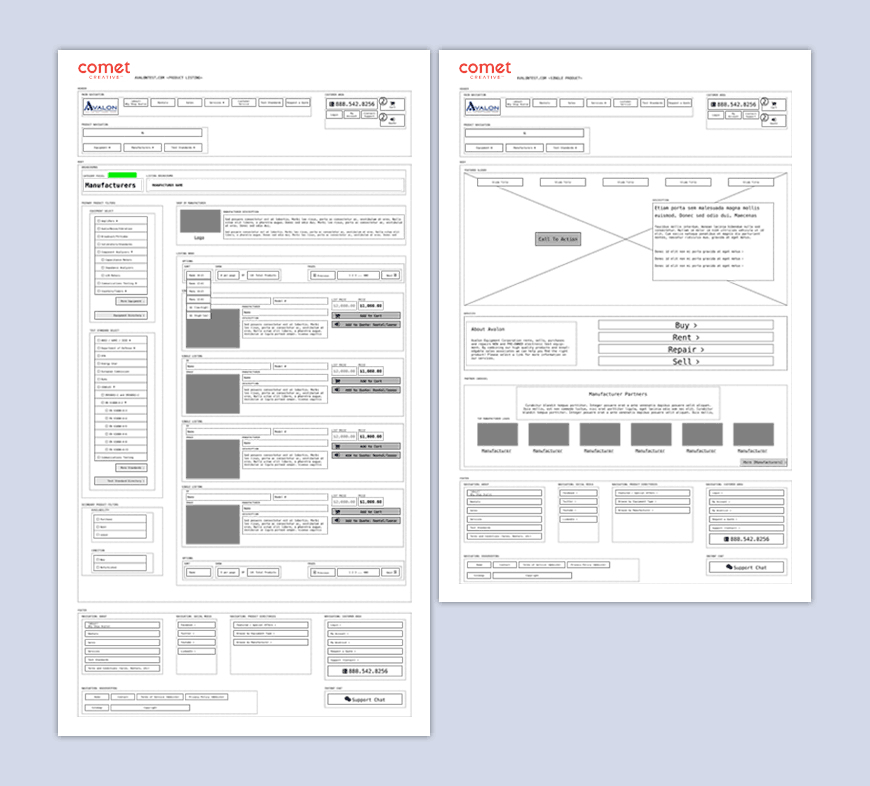 INFORMATION ARCHITECTURE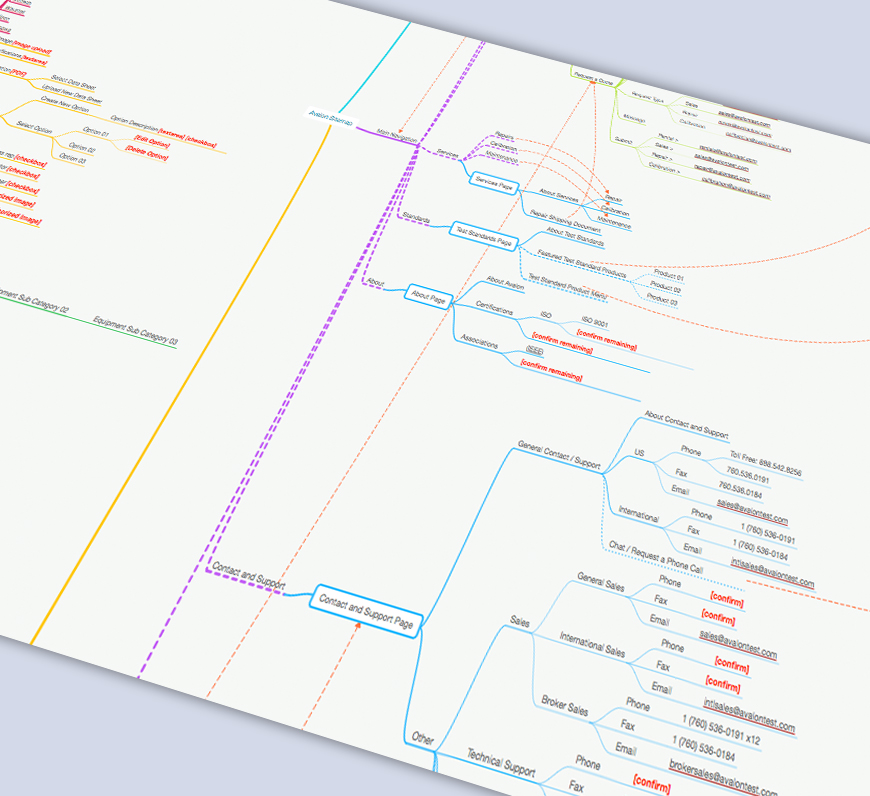 TRADESHOW BOOTH GRAPHICS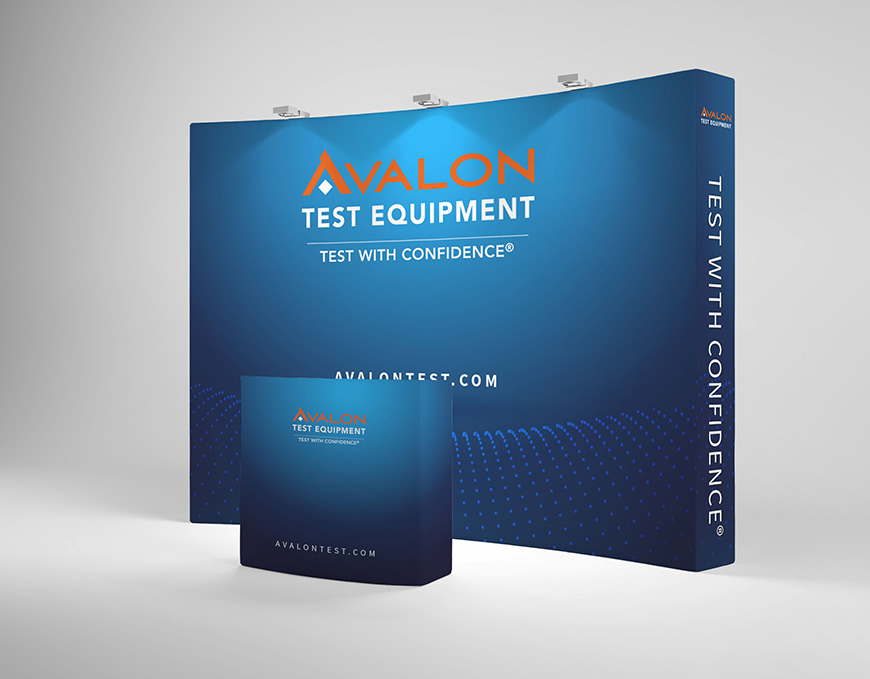 For more sample work from such specific industries as architecture, engineering, construction, biotech and other B2B markets — and B2C as well:
Contact us