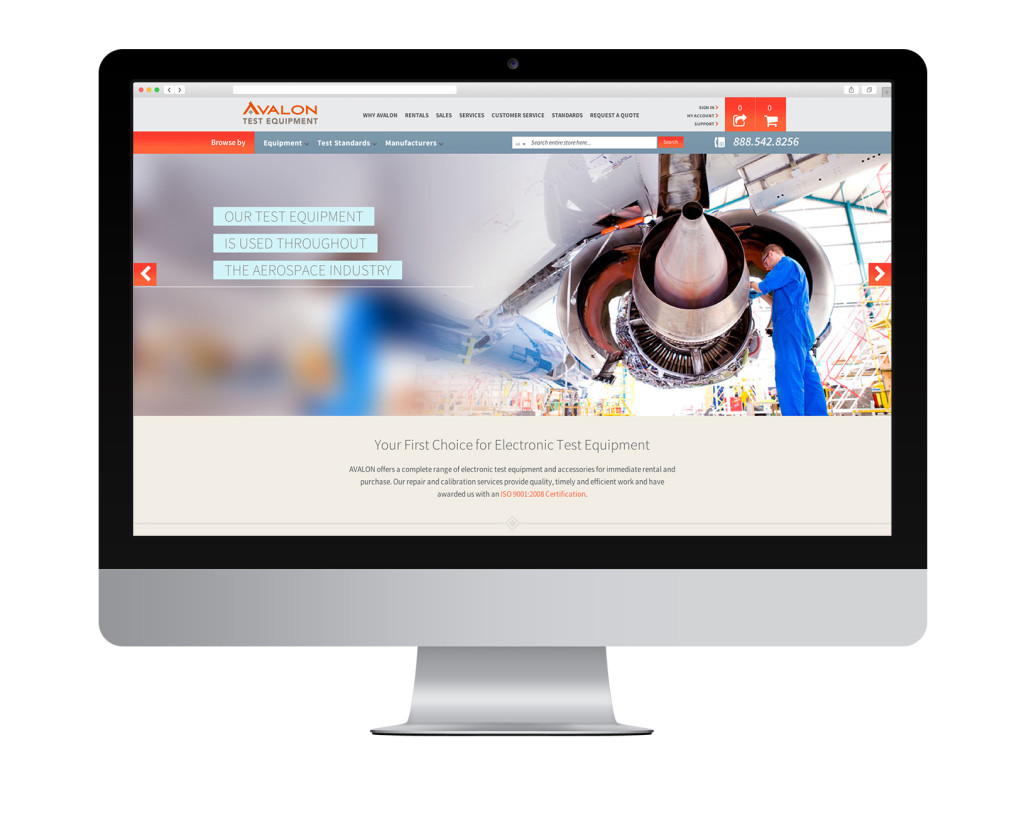 Avalon Test Equipment
BRANDING, E-COMMERCE DEVELOPMENT, IDENTITY, WEBSITE, TRADESHOW GRAPHICS
With a profusion of companies repairing electronic test equipment and selling online, Avalon wanted to expand their business and differentiate the company from a crowded marketplace. We collaborated with Avalon to restructure their back office, moving their business to an e-commerce platform with a robust database to catalog their 20,000 products and designed an intelligent user experience. We strengthened their customer-centered brand with photography of their staff and developed a compelling and friendly voice.
Project Outcomes | ROI
E-commerce site supported huge increase for instrument rentals; new site visitors up 91%; overall revenue growth increase to 36%.
BRANDING




HOME PAGE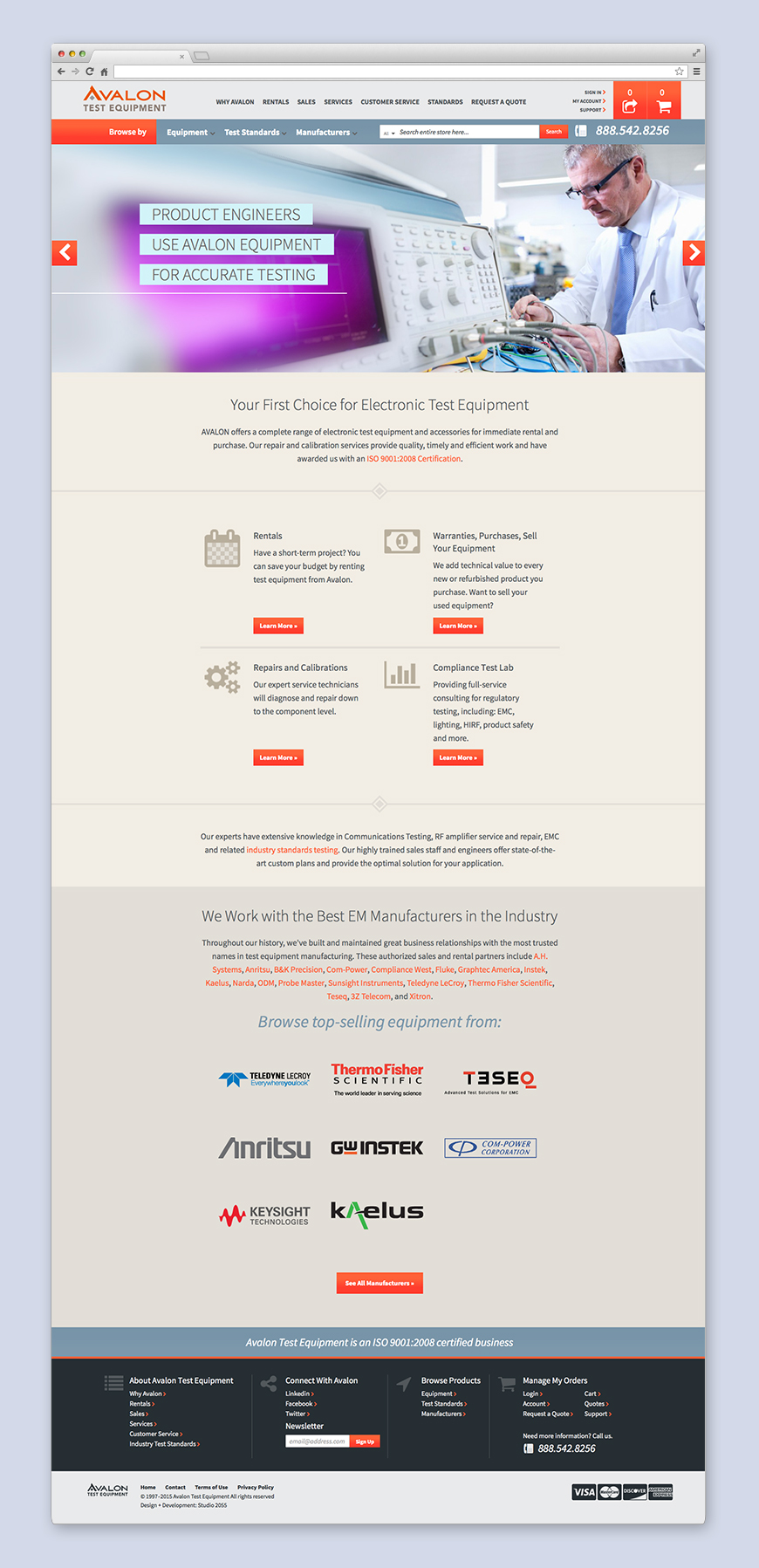 MOBILE RESPONSIVE DEVELOPMENT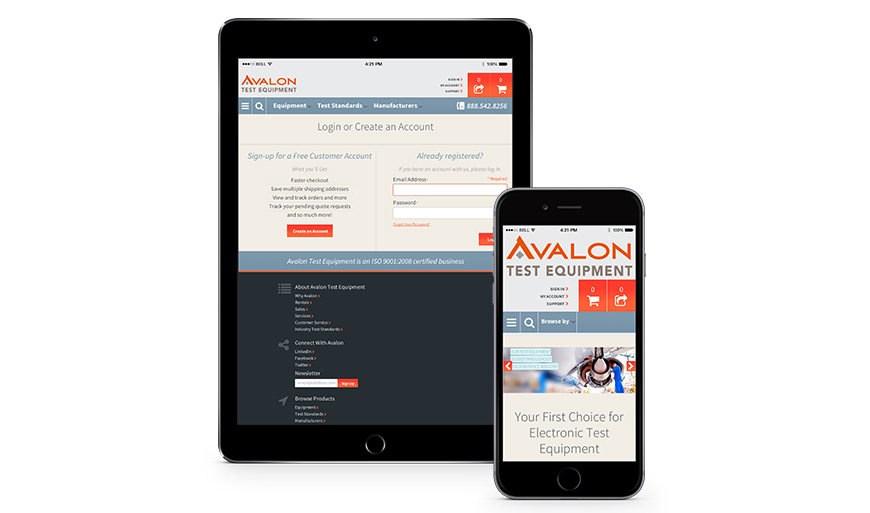 E-COMMERCE PRODUCT PAGES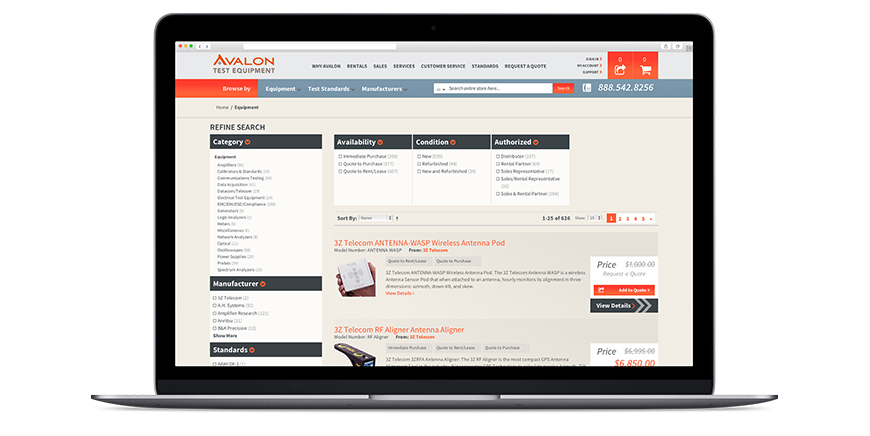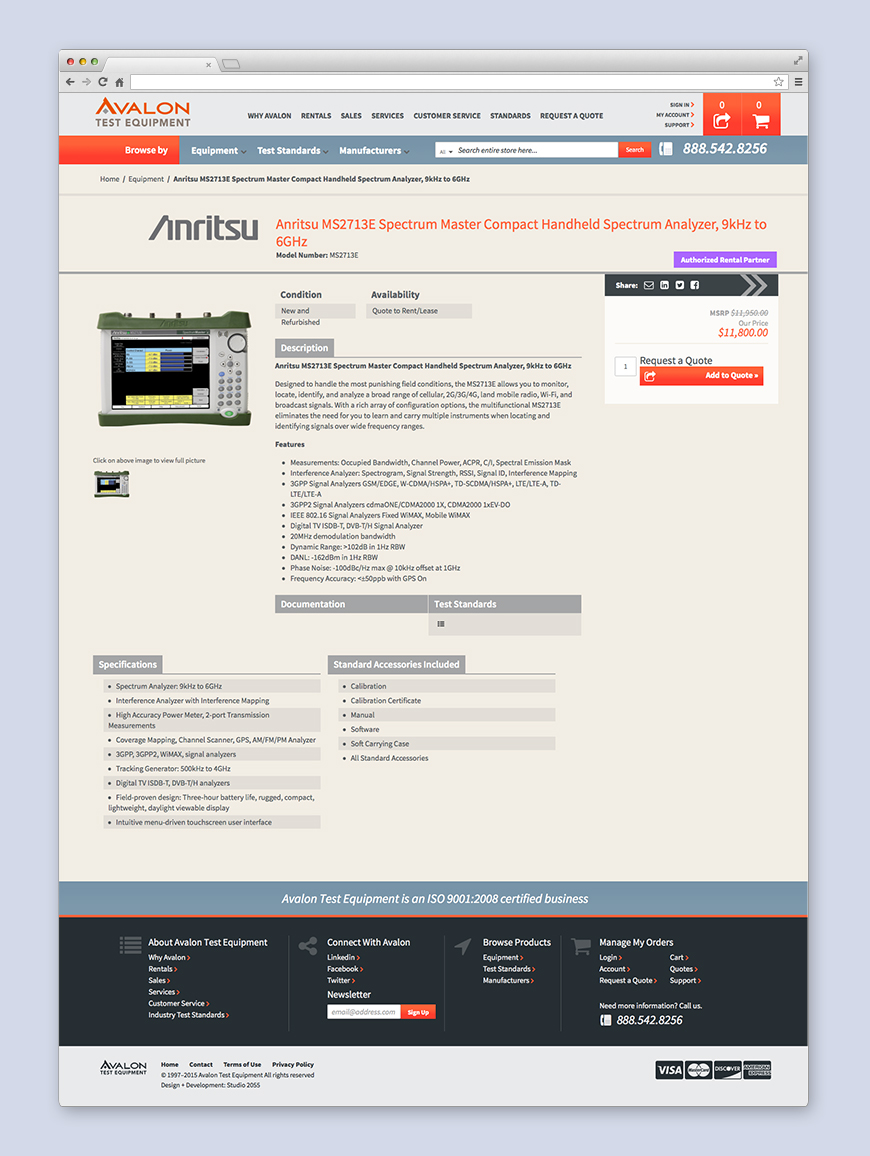 SECONDARY CONTENT PAGES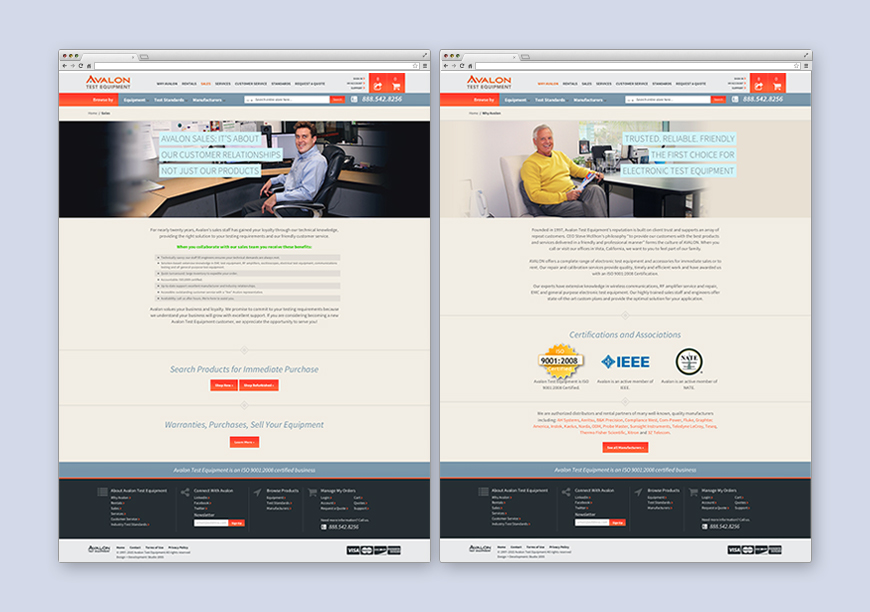 WIREFRAMES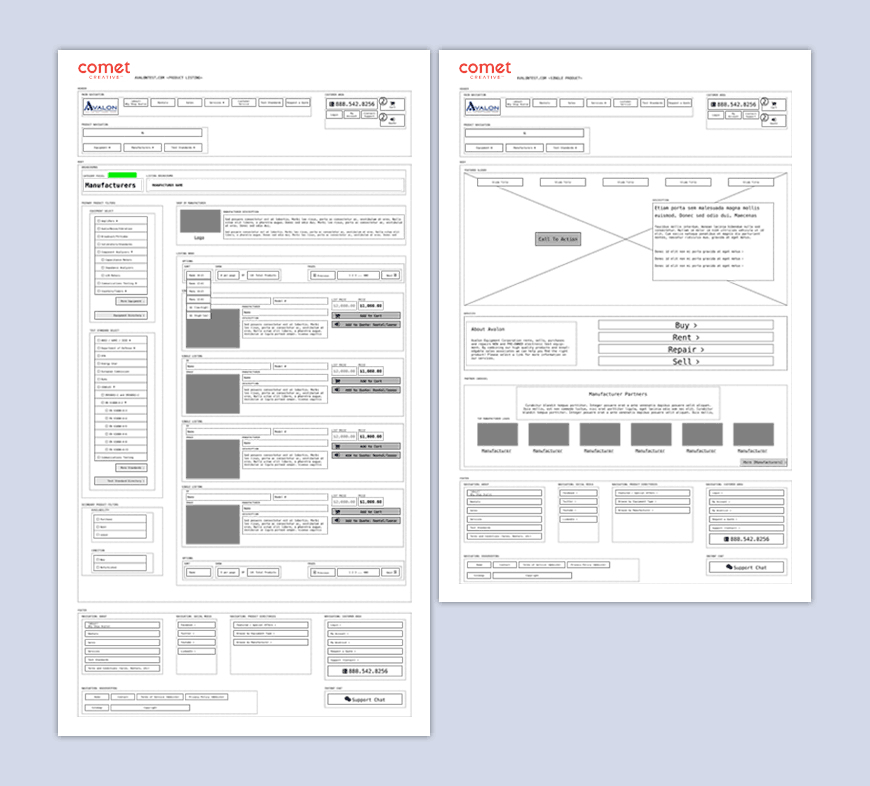 INFORMATION ARCHITECTURE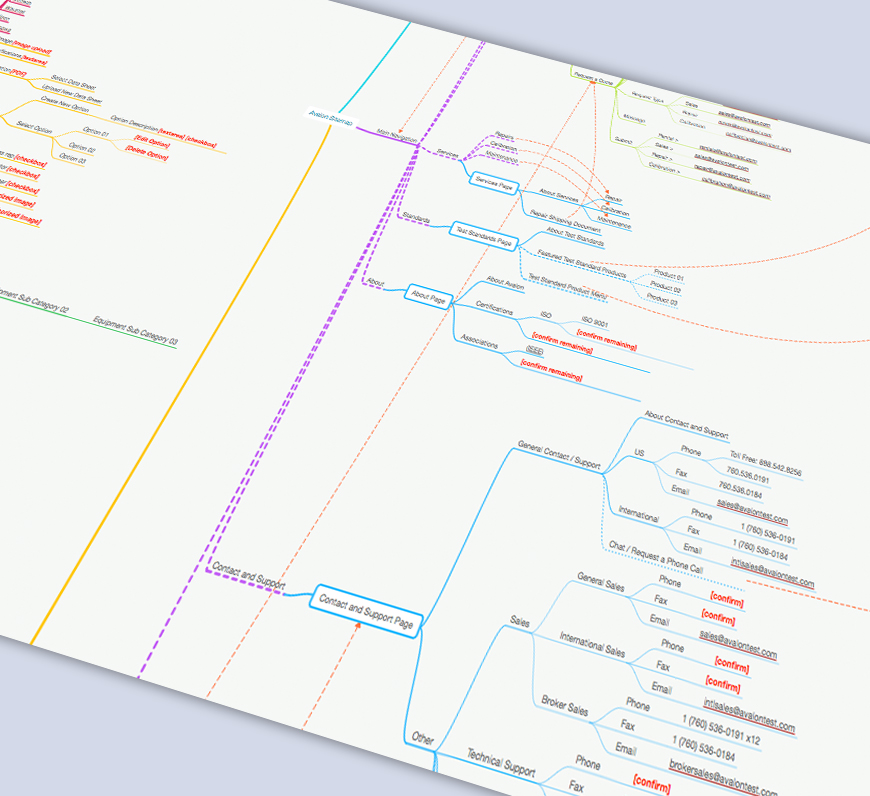 BRANDED TRADESHOW BOOTH GRAPHICS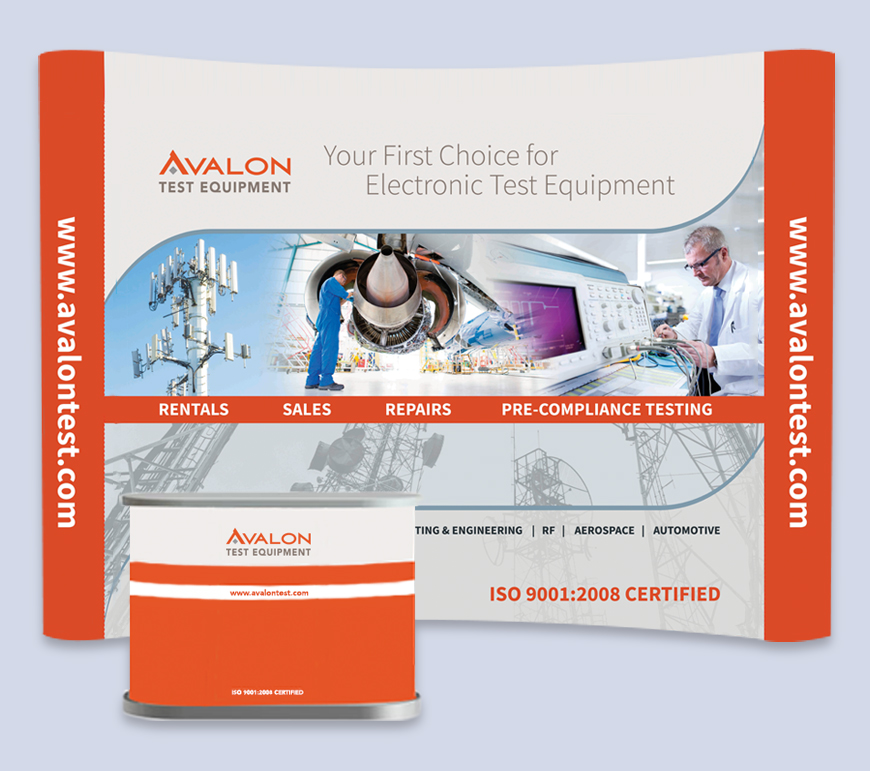 SOCIAL MEDIA BRANDING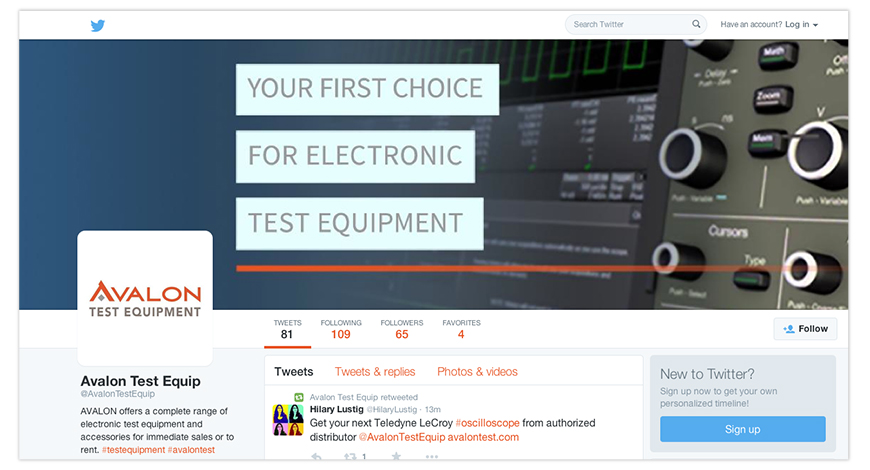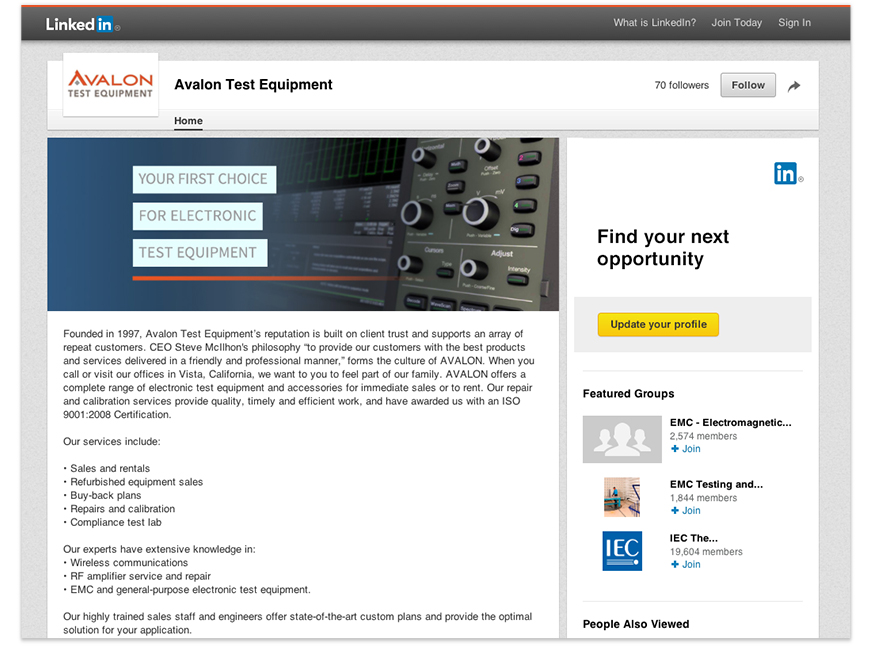 For more sample work from such specific industries as architecture, engineering, construction, biotech and other B2B markets — and B2C as well:
Contact us