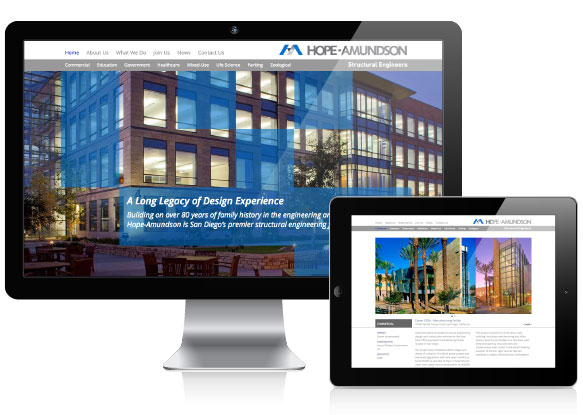 Hope-Amundson Structural Engineers
Hope-Amundsen is a structural engineering firm with a history dating back seventy-five years. It was time for the company to formally recognize the two partners and their vision for expanded growth. To support the name change, we translated the brand across all print and digital marketing and designed a distinct identity to set them apart.
Project Outcomes | ROI
New website with best practices and SEO increased visits by 210% in three months; branding and marketing initiatives positioned company to be acquired by Coffman Engineers fulfilling their strategic acquisition planning.
"[Comet Creative] worked with us throughout the design process and implementation. We're pleased with the results: increased awareness and website activity."
—Jim Amundson, Principal, Hope-Amundson
Does your AEC firm need exceptional branding and marketing?
AEC Marketing