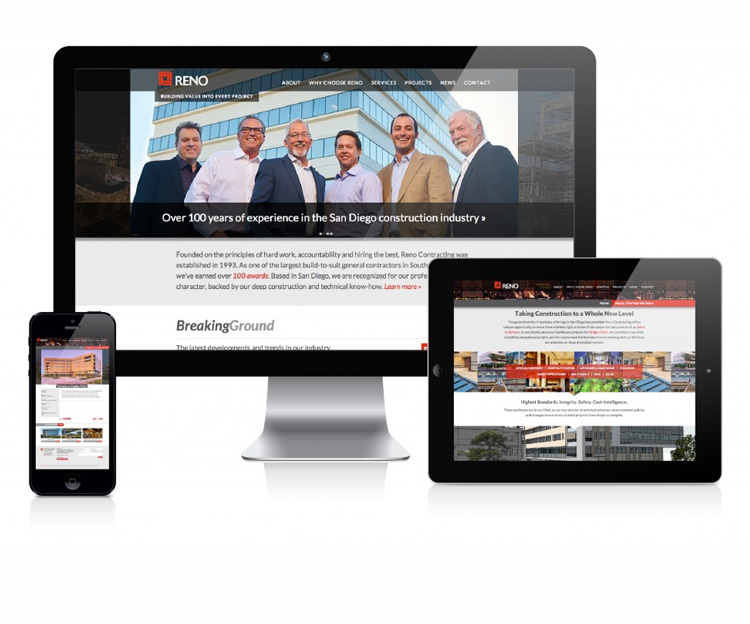 Reno Contracting
Reno Contracting is a well-respected general contractor in San Diego; yet, after twenty years in business it was time to revitalize its image and secure its market position. We took the client through Brand Positioning Strategy, redesigned their identity, keeping its mark to retain equity, and designed a website to generate leads. We provided all the tools for the firm to develop a content marketing program and build on its growing reputation.
Project Outcomes | ROI
Secured large developer for projects from website lead; three years of project backlog; revenue growth from 145 million to 236 million; 72% increase in site traffic in under three months following launch.
"As expected, we received an excellent product from [Comet Creative] in our rebranding efforts and website design. What I didn't expect was how enjoyable their team made the process. [Comet]'s professionalism and dedication will keep us coming back."
—Eric Scheidlinger, Director of Project Development & Energy Services
Does your AEC firm need exceptional branding and marketing?
AEC Marketing