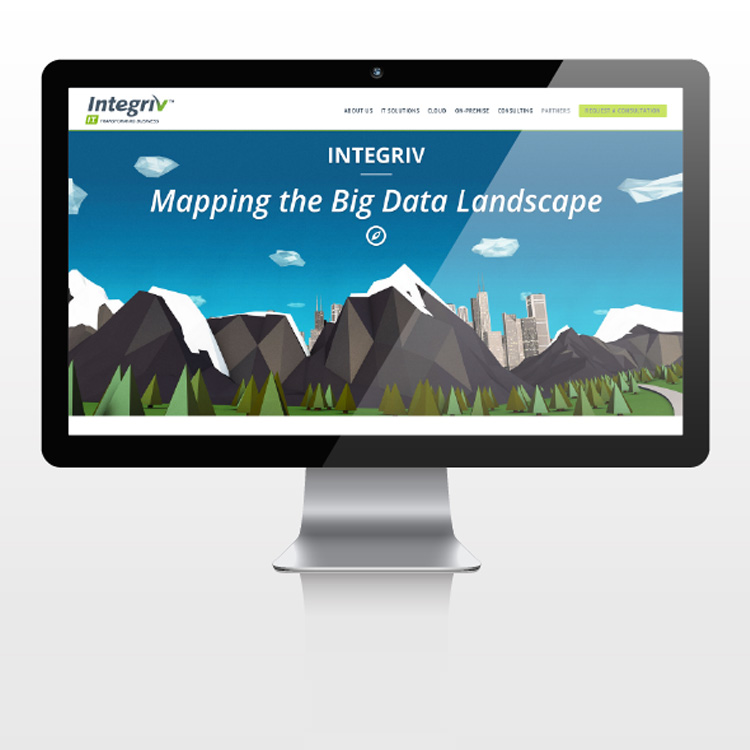 Redefining the IT Landscape
After forming the company two years ago, it was time for INTEGRIV to evolve its business with a brand review. The company required a new language to communicate with its customers and to expand its influence with its growing number of partners. Through our systematic and comprehensive approach, we developed a brand strategy accompanied by a profile that included the company's points-of-difference, attributes, values and brand positioning statements. We developed a compelling story around a landscape metaphor illustrated in 3-D that defined INTEGRIV's unique approach to doing business in a highly competitive field.
Project Outcomes | ROI
Renaming and strategic branding positioned firm as highly-skilled advisors rather than a commodity-based company; 66% increase in new site visitors.
"Working with [Comet] and following their unique branding process, we cannot say enough about the value that we received and the insight that we gained as a team."
—Rod Berg, CEO
For more sample work from such specific industries as architecture, engineering, construction, biotech and other B2B markets — and B2C as well:
Contact us