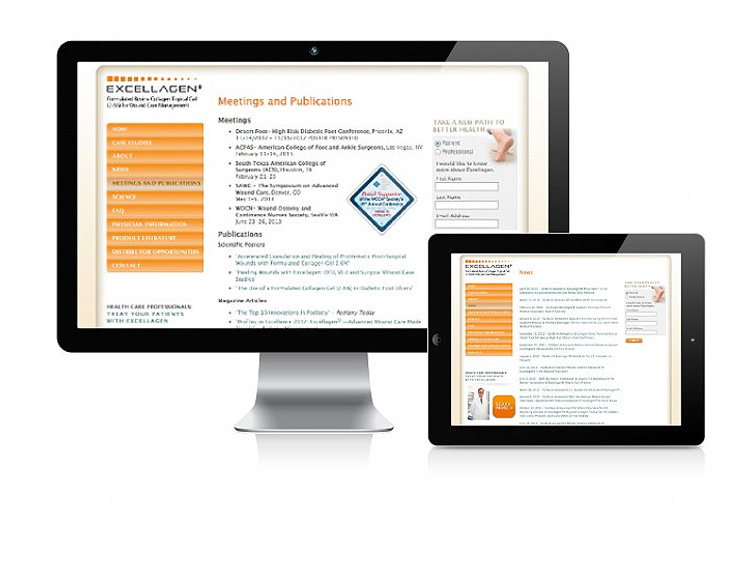 Excellagen
BRANDING, WEBSITE DESIGN + DEVELOPMENT, ILLUSTRATION
A returning client, Cardium Therapeutics is an innovative biotechnology company. Excellagen, a topical gel product is designed to support favorable wound-care management for diabetics. After an FDA approval of the product, we collaborated with scientists to formulate a strategy to launch the product. To support marketing initiatives a website was designed around Excellegan's two primary users, patients and medical professionals.
Project Outcomes | ROI
Received FDA approval; obtained national and international product distribution rights.
"[Comet Creative] gets the job done on time when it really matters. That is why we have worked with them for years and give them our highest recommendation."
—Chris Reinhard, Chairman, CEO, Cardium Therapeutics Inc.
For more sample work from such specific industries as architecture, engineering, construction, biotech and other B2B markets — and B2C as well:
Contact us