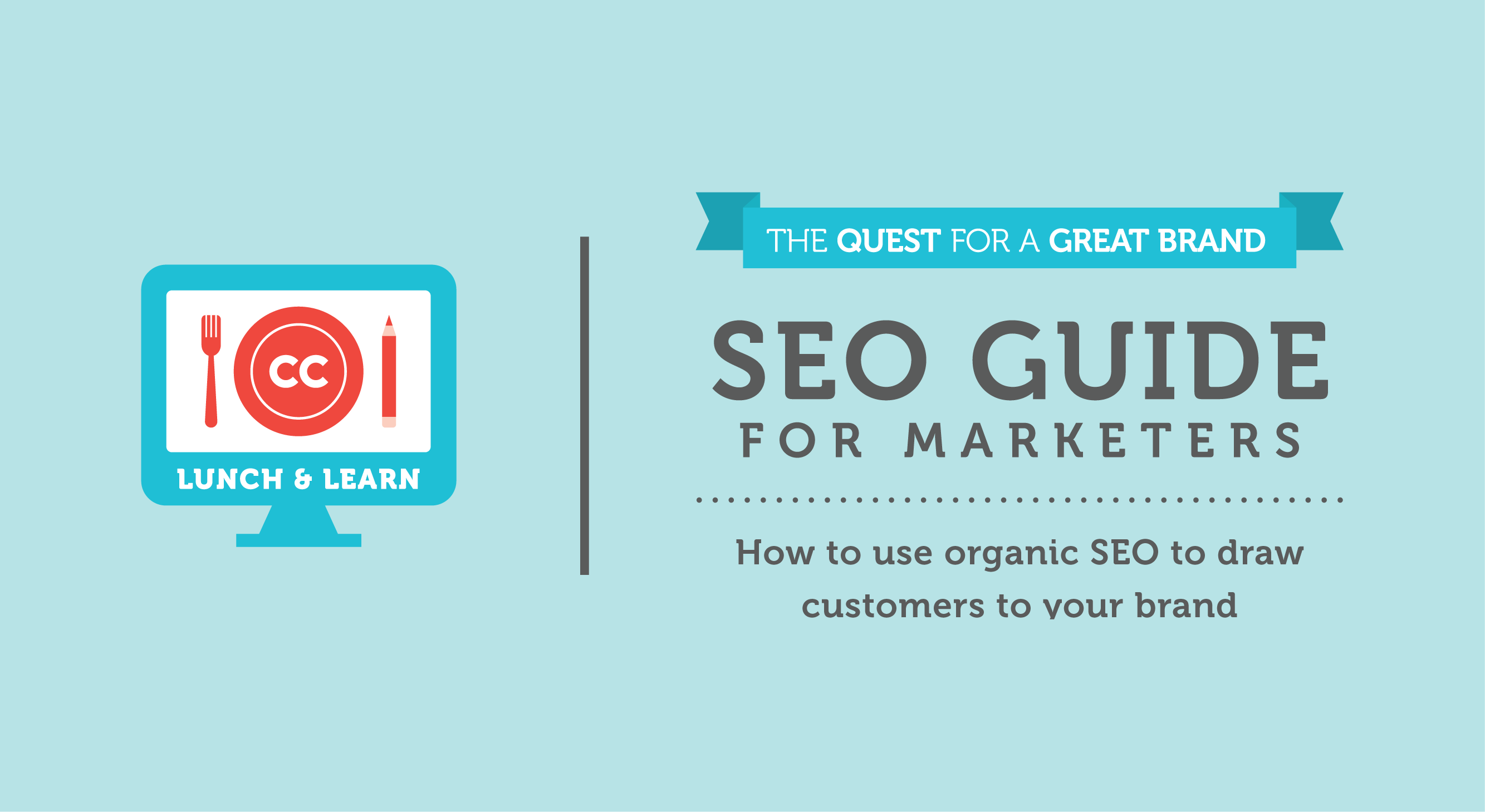 The Quest for a Great Brand
A shout-out to those who attended our recent webinar on brand and SEO. Comet Creative's editorial purpose is to provide meaningful content that helps you with leadership, effective tools and other relevant information to support your marketing and business development strategy.
Here are answers to your questions posted during the webinar. There's also a link to the recording.
Our next webinar will be about how to use content marketing to support sales and business development. Stay tuned.
Participant Questions
Does Google recognize title tags and keywords in sliders?
Yes
What does it mean by "own your brand" online?
The beauty of B2B is that the content on your website, with associations and directories, can most often be controlled by you. You can control the narrative; therefore, the messaging can be relevant (great for organic search), building prospects' confidence and set the tone and voice for your culture.
Any opinions on ADA compliance for all websites (not just government) and if that may affect search engine rankings?
This is a good ADA Compliance article to read.
Anything to know about page names?
I believe you're asking about the url for individual pages. Yes, these are relevant to search, and WordPress lets you customize the page name to align with your keywords and the content on that page. i.e. wearecomet.com/expertise/branding/sandiego
How much does a person's search activity determine the search engine results they see?
Google maintains a history of your queries and must allow access to it if a court order is obtained. For anyone that figures out your password (which easier than you might think), they could simply visit http://google.com/history and to see all of your personal web histories, it is even neatly categorized.
Where do you find good content to link to?
This is all dependent on what kind of content you want. Just linking to another website from your site is not the best thing to do. It's better to curate the content that is relevant to your business and services offered. Because I work in A/E/C, sustainability and biotech, I search for content relating those industries. I use Arch Daily, Instapaper, RSS feed, LinkedIn. I primarily use the information for social media and write my own content then link to the full article.
What is the easiest way to differentiate you online from another company with the same name?
Obviously, you'll have different URLs, which helps. If you're in the same business, that's a problem. The best way is to make sure your website clearly differentiates you from the other. We worked with a company and encouraged them to change their name, but another company had that name. Because the name of the company was three letters that they had for many years, they approached the newer company and asked them to stop using those three letters. They agreed. It does depend upon what the name is and how the problem might be worked around. To conclude, it's always best to change your name to avoid the confusion. At one point, the studio was named Skyline Design Group. I changed the name because people were confusing my company with the trade show display company that just moved into town.
Is it an annual cost or monthly cost?
I'm not sure of the context, but I believe the question is relating to the tools for SEO research.
FREE
PAID
We are practicing social distancing and limiting our exposure to people. We want all of our customers, friends and, well everyone, to stay safe and wear a mask when necessary. Hope to see all you sometime this year.
In the meantime, we welcome the opportunity to help guide your marketing strategy with great branding, content and design. We're just a click or call away @760.729.8205.