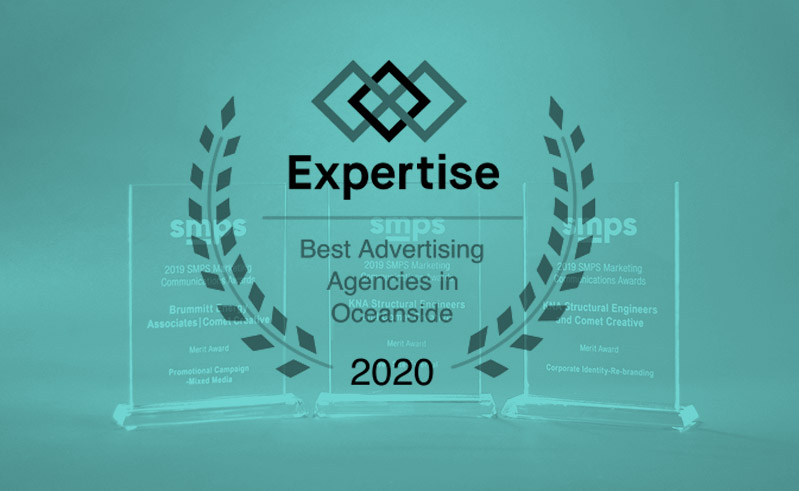 Expertise, a national online research company, has honored Comet Creative with the "Best Advertising Agencies in Oceanside" for 2020. We scored the highest out 41 agencies, and captured the number one spot out of 17 agencies.
Expertise helps over ten million customers find the most-qualified professionals to help with them with their branding, web development, marketing and social media. The scoring categories include: reputation, credibility, experience, responsiveness, client satisfaction and ROI.
Our three decades of experience places Comet Creative at the forefront of brand knowledge, adding value for clients and the relationships they build. Our clients are B2B with an emphasis on professional services, biotech start-ups, technology firms and global consumer brands. Our services include brand positioning, marketing, website design and development, graphic design, digital and content marketing. The Studio's portfolio of award-winning design is a result of our passion, intelligence, and personal commitment.
Contact us at [email protected] or better yet, give us a call at 619.764.6517.
______________________