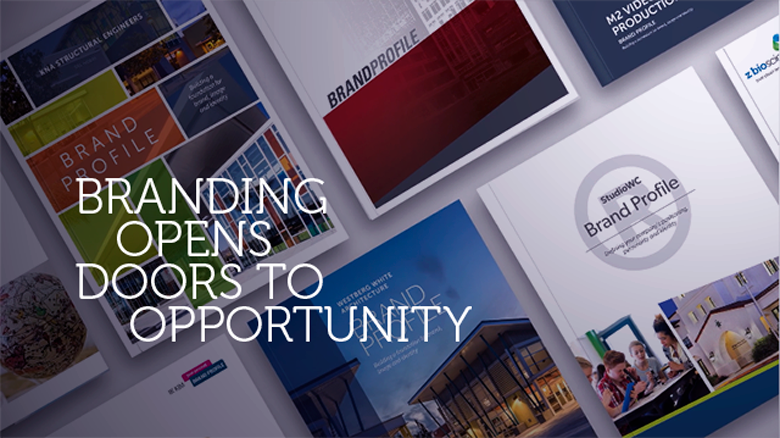 Every week executives and business owners talk to us about challenges in their businesses that are not easily solved in a few meetings or even with specialized training. Problems like stagnating growth, rise of competitors and unexpected changes in client demographics can stem from a plethora of situations, so for many, it is difficult to know where to look for solutions. This is where rebranding can be a powerful tool for your business.
13 Reasons to Rebrand
Rebranding is not a cure-all for deep down business problems such as poor management, public relations disasters or faulty products/services. Yet, when branding is done well, it makes a significant difference in helping companies reach their business goals. The most frequently encountered business issues that can be improved with rebranding are:
Stagnating business growth
Change in target markets or client base
Unaligned management
Expansion into new markets
Expansion beyond original business scope
Diluted products or services
Confused or alienated clients
Outdated relevancy or losing appeal
Low employee morale
Loss of competitive advantage or market share
Negative publicity or associations
Merger, acquisition or succession plans
Attracting qualified talent
How the Strategy Gets Done
Oftentimes, a client is focused on solving three or four of these issues and we target our rebranding efforts to meet those goals. We have honed our branding process over decades and begin each project with thorough research. Individual principals and executives complete our proprietary Brand Quest™. This gives us insight into the company's current standing with who they are, what they do and why they do it.
That questionnaire helped me understand the holes we had in our business. It really opened my eyes about the influence our brand has on our potential clients, stated one of our recent clients.
"It was a brain teaser!"
We've designed successful techniques and strategies to get at the core of the client's business. This is a fact-finding endeavor.
What makes them get up in the morning and go to work? Why do they do what they do? How is their company different from the one down the street? (Read our next blog post of differentiation.) Our research, collaboration and audits with staff and clients answer these questions and many more.
Brand is what people say about your company when you're not in the room.
—Jeff Bezos, founder of Amazon.com
Following the audit, mind mapping, collaborative meetings, research, SWOT analysis and creative brainstorming, the findings form the draft for the Brand Profile. It's the roadmap for setting the tone, position, voice and messaging for the company. It's great to have a mission and vision statement, but that's not enough to solve the problems your business may be facing. You must know what the company stands for and why people should buy from you.
Rebranding a Twenty-year-old Firm
KNA Structural Engineers is a client that recently went through a rebranding. Having promoted two staff to principals, the firm now has five individuals who all play significant roles as doer-sellers. They came to us with the intention of broadening their business appeal and redesigning their image to increase their standing with current clients and new ones as well. During our kick-off meeting, we prioritized their business goals and tailored the brand strategy to meet them.
First, we encouraged KNA to change their name to better represent their core service, and designed a new logo and tagline to match.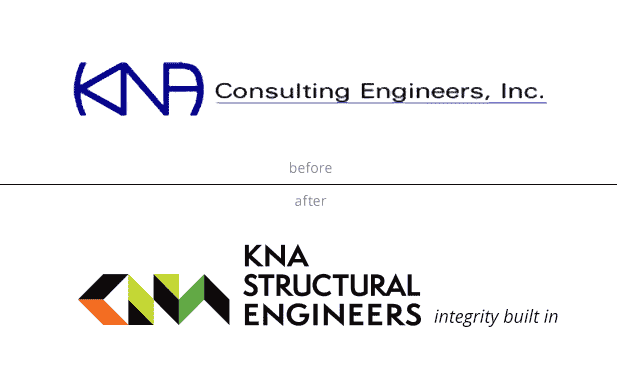 By the end of the process, we had drawn up new brand strategies, identities and positioning statements to set KNA apart from its competitors. The redesigned website features mobile-friendly interfaces, company mission and values that unify employees, a vibrant display of the company culture and broader audience appeal to include younger professionals.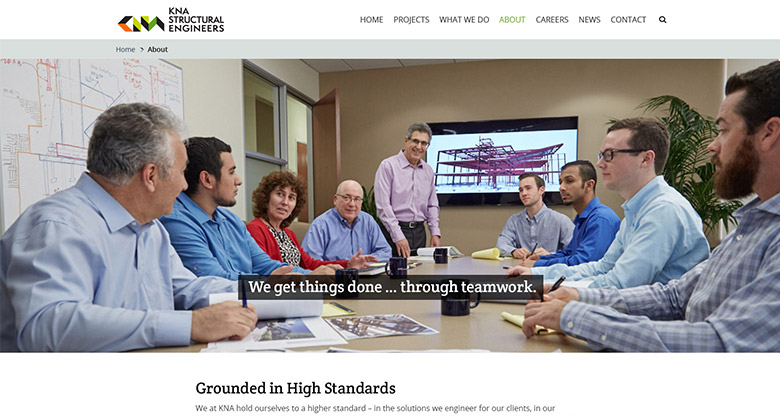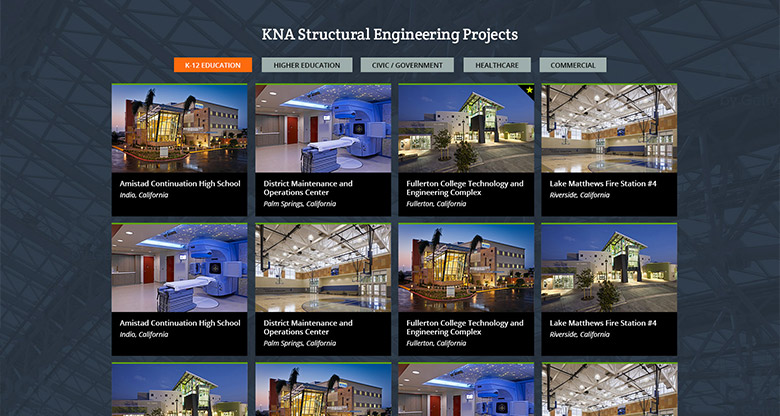 Project Outcomes
KNA has immediately experienced many positive business outcomes:
High influx of qualified job applications and increased interest
New project opportunities into additional vertical markets
Provided tools for business development
Aligned principals on business strategy and how to meet goals
Boosted employee morale and communications
Increased organic search by 47%
What's In It For My Company?
As a creative agency, our 30 years of experience in B2B branding and positioning have shown us that many business problems are solved with developing a strategic rebranding plan. The return on investment data we've gathered from clients after our rebranding process prove that our process helps solve many business hurdles. When making a decision about working with a branding agency, review the ROI that their clients have gained from the agency's efforts.
Many of our rebranding projects begin with companies that have been around for one or two decades. They often do not have an internal marketing department and are looking for outside professionals to give them a renewed perspective. Being too close to the source can lead to large blind spots on true business needs.
This is where we come in to help.
Our ebook series "The Quest for a Great Brand" will give you step-by-step guidelines on how to pinpoint your company's weaknesses. The first ebook explains the major aspects of branding and how to formulate your company's positioning strategy. We wrote it with our clients in mind! In the series, we target common questions from clients and introduce them to the true meaning of branding. A logo is not a brand.
For questions or a free consultation, you can send us a message or call us: 760-729-8205. We also invite you to see our video Crafting a Compelling Brand That Tells Your Story.